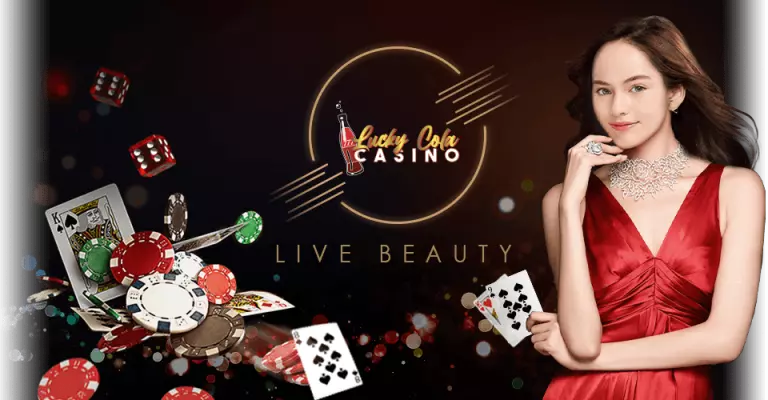 Luckycola - Motivating jackpot games for real money
Hunting for the biggest winnings is thrilling, as you never know if you can scoop them today. And it gets wilder when the prize hits the sky, especially when it's a real-money jackpot the size of something that can turn your life upside down.
With Luckycola, you can send yourself into the thrill-seeker mode with a few clicks. All you need is a dash of skill and tons of luck to make it happen. And, of course, you should invest a deposit to get a chance to win the primary prize. 
If luck is not your thing, start low to see what happens. Your gambling dreams may be fulfilled without unbelievable winnings as you explore our other sections, including Slots or Table Games.
But if you dare to have a casino luck test to bring home the bacon, search no further. Give it your best spin to scoop a jackpot with online slot games or by playing some cards. We use different winnings accumulation tactics for every game category to balance the odds and allow for a possibility for every player to win big. 
What type of jackpot can you hunt for?
Luckycola blends fixed and progressive winnings accumulation techniques in slots, table games, and everything you can find in our Live section to satisfy the ever-rising demand for those who come by. The jackpot size is different for every game variety and type, but it always pays handsomely. First, though, you will need to give it a try to become the winner.
If you go for online slots, jackpots can be jaw-dropping, whether fixed or progressive. However, if a game has been recently started, good common sense will tell you to wait until it accumulates to the point when it becomes snatch-worthy. You wouldn't give it a $5 spin for a 1:1000 chance of winning $10, would you?

On the other hand, fixed jackpots with online slot machines let you spend as little time spinning as you want, and the odds are the same every spin. Yet, the profits are usually out of proportion to what you can grab with a progressive option. So, the choice of what to hunt for is always yours.

Play jackpot casino games to your liking
Are you determined to become an accomplished player? Carve your path with the Luckycola jackpot casino. We pay out quickly, regardless of the size and type of your winnings, and are undeniably supportive of those who join our platform.
To keep your experiences varied, we've included fixed and progressive winnings in:
Video slots

: 3-reel and 5-reel spin-and-win games

Table games

: Scooping it at the table in front of other players feels more fulfilling

Live casino games

: No chance of technical issues keeping you from your winnings

Casual games

: Except they are not casual if they pay this big.
Fill out the registration form to take on your next challenge to strike it lucky with a jackpot at our cash casino!